Less Stress. Less Hassle. More Time.
Spend your time on the more important things. We'll clean your home.
It's time to let All Clean By Anabelle focus on cleaning your home, so you can focus on life. Whether you need weekly, biweekly, monthly or one-time cleaning, your home will be cleaned to your highest expectations and your satisfaction is guaranteed.
Highly Rated and Highly Trusted House Cleaners
The "All Clean Difference"
Clients want a trusted solo house cleaner – but also need company benefits.  Most independent house cleaners don't have insurance, don't have back-up, and aren't always the most reliable. But most companies want to send in cleaners SWAT team style to quickly rush through your home in 28 minutes.  And they often send different teams each time . . . with mixed results. 
We blend what you love about a solo house cleaner (trust, comfort, efficiency in your home) with the company benefits you need (insurance, proper taxes paid, back-up in case of a sick day) by assigning your home to the same solo cleaner.  If it's a bigger property, we can send 2, but it will be the same 2.  How's that for different?
House Cleaners in Madison, AL!
All Clean for Your House! The #1 house CLeaning Service in Madison, AL.
Everyone deserves to live in a clean, healthy living space, but it isn't always easy to find the time to dust, mop and vacuum. Our residential cleaning services in Huntsville are customized to help you achieve your dream of a spotless home.
While we don't require this, we are able to perform a variety of "first-time" tasks that require extra attention on our first visit. For example, your bathroom can receive a deep cleaning that includes everything from shower door tracks to plumbing fixtures. In this initial, deep cleaning, our team makes sure that we deliver to your satisfaction. Subsequent cleanings typically go faster after a thorough job has been done on our first visit.
Maid Service in Madison, AL
By offering weekly, monthly, and one-time professional house cleaning services, as well as, move-in / move-out cleaning, All Clean By Anabelle provides cleaning packages for every budget and need. Complete customer satisfaction is our goal, and this is how we've achieved our excellent reputation over the years. 
HOUSE CLEANING SERVICES IN Madison, AL
TRUSTED MAID SERVICES IN Huntsville
Do you need help keeping your home clean? Or professional house cleaning services when moving in or out of a new home? All Clean By Anabelle is the solution you have been looking for. We have been the best house cleaning service in Madison, AL since we started! From mopping and sweeping, to washing windows, making beds and more, we provide quality cleaning services you can count on.
Our maid service in Madison, AL will give you a clean home, excellent customer care, value for your money, and a simple booking process.
We can be booked in as little as 60 seconds. We are the premier provider of house cleaning services in Madison.  Represented by some of the most highly trained cleaning professionals in the field, cleaning to high quality standards to ensure that your expectations are exceeded. Whether you need our services regularly or one time if you are moving , we can get the job done with 100% satisfaction guaranteed. Our company is licensed, insured, eco-friendly, and professional in every way.
Enjoy coming home to a completely clean, fresh smelling home after a long day. Best of all, you didn't have to lift a finger to enjoy the bliss. Treat your family to scheduled maintenance cleaning from All Clean By Anabelle in Madison, AL because you deserve it!  With All Clean By Anabelle maintenance cleaning services, we clean to a detailed checklist every time we come to your home. You can always add additional services when you need them. Just call us and we're happy to add these tasks to your cleaning. (Additional fees may apply.)
With so many different cleaning services available, it can be difficult to choose the right fit for you. This is where we come in. At All Clean By Anabelle are the #1 house cleaners in Madison, we take the time to get to know our clients and understand their needs. Using a customized cleaning plan, we target all of your concerns and strive to exceed expectations. Our house cleaning staff proudly serve residents in Huntsville and beyond.
With only 24 hours in a day, you could spend that precious time with your kids, spouse, friends, or just by yourself. At All Clean By Anabelle are the #1 house cleaners in Huntsville. And we know you have a lot on your plate – let us help wash some of those chores away for you! Our professional house cleaning staff in Huntsville have years of experience and training tackling even the biggest mess!
We love familiar faces, and we know you do too. All Clean By Anabelle works hard to match the right house cleaning teams with the right client. So once you are totally delighted with your crew, we'll try our best to continuously send you the same team member on your future visits.
All of our associates are thoroughly screened for your security and peace of mind. Every team member of All Clean By Anabelle undergoes a thorough screening. We care about our clients; and your security and trust is our top priority. We will always make sure our team members are suitable to be in your home or place of business. You will be happy to know that we are an insured company.
With All Clean By Anabelle, our entire staff is proud to let our performance speak for itself. We want to earn your business with each visit. We are strong believers that our clients stay with us because they are happy with our service. Not because they are obligated by a contract. Therefore, our Madison, AL residential clients never sign a contract with us. This means that we will always work hard to earn an opportunity for repeat customers.
House Cleaners in Madison, AL
Trusted Maid Services In Huntsville and Surrounding Areas
Life gets crazy – we get it.  We all feel a low-level stress from seeing our home not as tidy as it should be for our families. Wouldn't it be nice to wake up in a clean, fresh space every morning and spend time on loving your cuties instead of scrubbing a shower?  We've got a perfect solution for you: sign up for our recurring cleaning service – a worry-free, stress-free way to keep your home tidy and healthy. Important: we highly recommend the initial deep cleaning if your home hadn't been professionally cleaned in more than a month.  Otherwise, the basic cleaning will not be adequate to make your home truly clean. You will be sad. And so will we. 
BOOK A CLEANING IN 60 SECONDS
All Clean By Anabelle in Madison, AL
100 Quality Cir NW #119
Huntsville, AL 35806
938-253-1845
10. The People
The tenth reason why to move to Huntsville are the wonderful people who live in this great city. Huntsville is considered to be the melting pot of the south, the people of Huntsville tend to be a mixture of native and multicultural groups who all seem to get along. While Huntsville is known for its southern hospitality, the city is filled with compassion and generosity. In some sense, Huntsville does not feel or seem to be part of this great state of Alabama. What I mean is, no other place in Alabama do you find such a diverse group of people but yet a friendly atmosphere than in the beautiful city of Huntsville.
9. Easy Commutes
Unlike most cities, traffic jams have become a normal disruption in life, surprisingly however, Huntsville has less commuting congestion compared to most cities of similar size. Honestly, I would have listed this higher on my top 10 list, but the city is growing so fast, traffic is bound to get worse, but for now there is little traffic or congestion. As an example, I live 28 miles from the city center and Downtown and yet, it's only a 35-minute commute time. During rush hour, adding another 10 minutes to the travel time is not a big deal, especially from someone who lived in both Atlanta and Tampa which can take 30 minutes to travel 10 miles! The average commute in Huntsville is 19 minutes, which overall beats majority of U.S. cities which averages 26.4 minutes.
For me, who wants to sit in traffic for several hours wasting your day instead of enjoying time at home? Huntsville's commuting time is nothing to fret over and much less compared to most cities!
8. Best Small Airport in the U.S.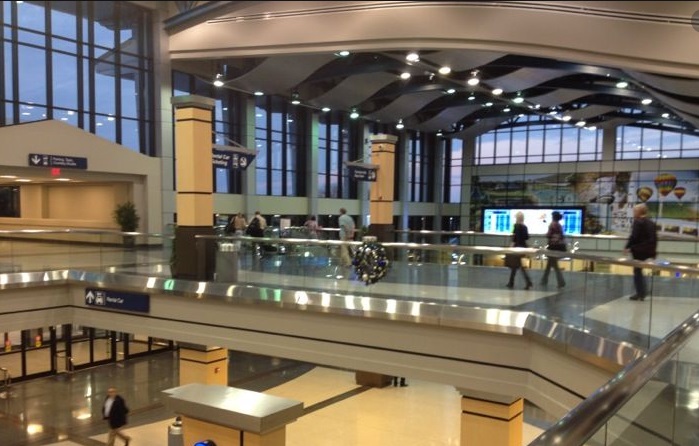 Early this year, on January 24th 2020, Huntsville International Airport was voted as the best small airport in the U.S. by USA Today-10 Best Readers' Choice Travel Awards. Huntsville International Airport (HSV) is the largest commercial airport in North Alabama serving as the main hub for cargo transport. It also hosts and transports over 1 million passengers annually. The airport is conveniently located and easily accessible from Downtown making it easy to arrange travel. Delta Airlines is Huntsville International Airport's main carrier, which means almost all of its flights, to and from Huntsville go through Atlanta Airport, making it the main hub for all travel within the US and to Europe.
7. Nature & Views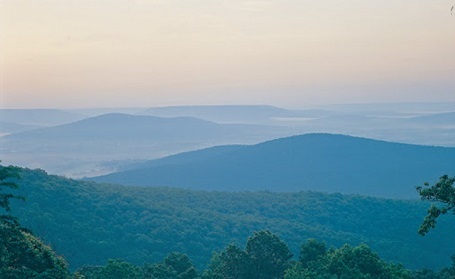 While Huntsville is a high-tech city, it also boasts some of the best scenic views and off road adventures in the state. Along the Tennessee River, just to the west of the city, you'll treasure Wheeler State Park where endangered Whooping cranes harmonize within the Wheeler National Wildlife Refuge. On the opposite side of the city is Lake Guntersville, a well-known bass tournament spot and among the best fresh water fishing in the entire U.S. To the southwest you'll stumble upon the intriguing William B. Bankhead National Forest. This forest inhabits over 181,200 acres of untouched woodland, waterfalls, ferns and wildflowers as you make your way down the national 71-mile-long scenic and crystal clear river, known as "The Sipsey Fork." Also a must, just south of the Downtown Huntsville is the county owned Green Mountain. Here you can hike through the various trails while you enjoy the views of the 17 acre "sky fed lake," positioned on top of the mountain. Next you may want to explore and hike through the other established trails on Keel Mountain, Huntsville Mountain, Berry Mountain and the refreshing views at Rainbow Mountain. My favorite place to hike is just above the city center, on top of the 2,140 acres Monte Sano. These trails hosts many beginner paths along with some moderately to difficult ones which include several scenic waterfalls, bluff vistas, springs and caves. The trails consist of 20 miles of hiking and 14 miles of biking trails. For some great and easy trails, check out Hays Nature Preserve which nests several miles of paved trails that follow along the Flint River.
Within the Tennessee Valley, you'll find many beautiful escapes to all the mountains, wildlife sanctuaries, caves, waterfalls and the nearby Lake Guntersville Resort State Park. For those who want to take a break from the Summer heat, a short 35 mile drive from the city takes you to Cathedral Caverns, a unique cave system which stays moderately cool at 60 degrees year round. The caverns host the world's largest cave opening at 125 feet wide and 25 feet high and consist of 1.3 miles of underground trails. For those who are disable, it is wheelchair accessible. If you enjoy hiking, Cathedral State Park is also home to 493 acres of hiking trails.
Huntsville is the perfect city for those who enjoy the outdoors, whether it is sightseeing, camping, hiking, fishing, boating, swimming, off-roading or just getting out and enjoying the fresh air, Huntsville has it all.
6. Local Food & Music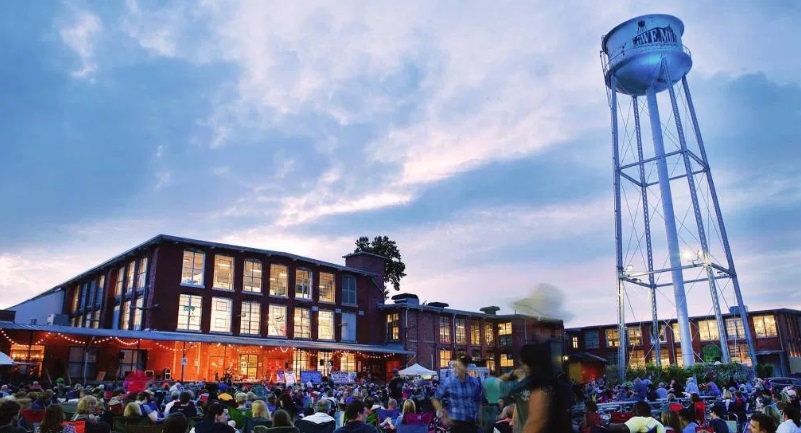 Huntsville is known for its local food, sporting some of the most well-known franchises and locally owned and well-respected restaurants. Many of these restaurants create dishes that's out of this world, with mouthwatering flavors that satisfy the palate, but they also sponsor many local bands bringing a great atmosphere to many of the area's eateries and establishments. A lot of Huntsville's restaurants and cafes support local businesses and farmers, buying locally grown produce, herbs and meats.
Some of my favorite places to visit is our numerous array of coffee shops. They include: Alchemy Coffee, Honest Coffee Roasters, Charlie Foster's, Rooster's Crow Coffee Roastery, SouthBrew Coffee, Olde Towne Coffee, Piper Leaf & Tea, Off Beat Coffee, Just Love Coffee, Gold Sprint Coffee, Flint River Coffee, The Kaffeeklatsch, and Angel's Island Coffee. Well, I think you get the idea, I love coffee. These locally owned coffee shops not only bring us unique aromatic flavors but they help bring diversity to our great city. From pizzas to southern comfort food to international foods along with those amazing street tacos, you'll experience the blend of multicultural flavors which are found nowhere else in the state of Alabama.
While you sit back and enjoy a meal or just some coffee and tea, make sure to check out the many bar side establishments that offer adventurous experiences such as Top Golf or Dave & Buster's. Also, check out the dozen or so local breweries offering great and favorable side dishes. Here, in the valley you'll discover our amazing local music artist performing at breweries, restaurants, cafes, venues and festivals. With local tunes that light up the night and cuisines that are fresh and local, Huntsville has it all. As you begin to explore the city, you will soon see and feel that Huntsville is well-known for those wonderful flavors & tunes. For more details on Huntsville's restaurants, please visit our restaurant review page.
5. Higher Education
Huntsville is home to the nation's best football college, University of Alabama (Huntsville Campus). This campus offers some of the best aerospace, electrical and mechanical engineering programs in the country with an almost 100 percent job placement after graduation. Huntsville is also home to many other locally well-known colleges. While many of these colleges specialize in some type of STEM programs, they also offer programs in robotics, agriculture, religion, business and many others. The following is a list of Huntsville local colleges:
University of Alabama of Huntsville (UAH)
Faulkner University
Alabama A&M University
Huntsville Bible College
JF Drake State Technical College
John C. Calhoun State Community College
Virginia College
Oakwood University
Strayer University
While Huntsville's universities and colleges boast some of the nation's best STEM programs, the local public schools in the Huntsville | Madison area are listed pretty high in the website below.
4. Top Attractions and Things To Do
Huntsville has many attractions and things to do in the Huntsville area and within a half day's drive. The U.S Space & Rocket Center ranks the top attraction in Alabama followed closely by Botanical Garden. Other great attractions can be found at my "Things To Do" page, found here
3. Educated Workforce
Huntsville is considered as one of the nation's most educated cities. Forbes ranks Huntsville as #1 City for having the most engineers per capita in the entire U.S. It is a job magnet for engineers and boast one of the highest paying wages in the Southeast with a means salary around $102,766 annually. It is the birth place of the Redstone Arsenal, which holds the largest concentration of engineers. Among the tenants of Redstone are NASA's Marshall Space Flight Center, the Army's Space and Rocket Command, Army Material Command, Missile Defense Agency, Army Test Helicopter Command and FBI's Training Facility.
2. Jobs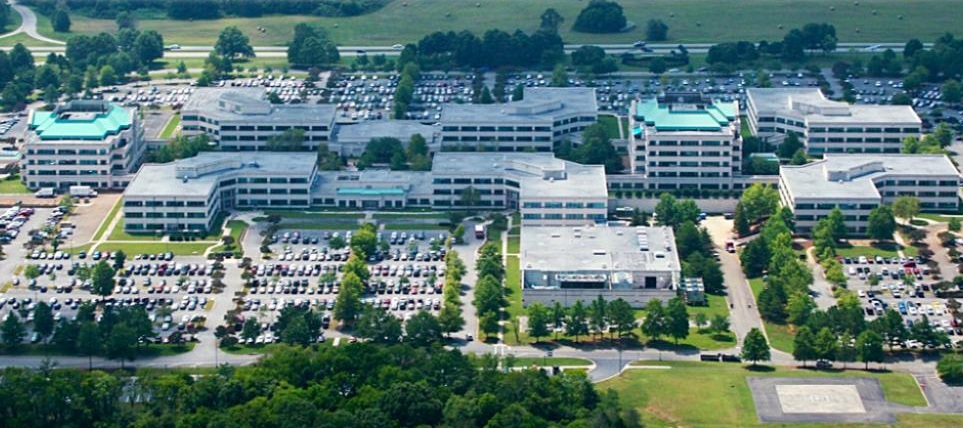 Since the Space Race of the 1960's, Huntsville has grown from being a rocket city, to defense, biotech research, hypersonic propulsion, cyber security, radar, aerospace engineering, weapons, combat systems, rotor-wing technology and intelligence. What was once known as the capital of rocket science has now become a mecca for many STEM careers. It is also home to the Toyota and Mazda car plant and owns one of the largest Biotech Research Facility, the HudsonAlpha Institute. Some of the biggest and most well-known defense and technology companies operate out of Huntsville, they include companies such as; Boeing, Blue Origin, Aegis, General Dynamics, Northrop Grumman, Lockheed Martin, Raytheon, Leidos, Jacobs Technology, Aerojet-Rocketdyne, BAE Systems, L3 Harris, Huntington Ingalls, Facebook, SCI Technology, SAIC, DRS Technology, NTS, Colsa, Booz Allen Hamilton, Bell Textron, Sikorsky, Kratos, Sierra Nevada, Radiance Technology, Teledyne Brown, Dynetics, Torch, Intergraph and Adtran just to name a few.
1. Most affordable city to live
Affordability is Huntsville's best attribute and my number one reason for moving to Huntsville. According to U.S. by U.S. News and World Report, Huntsville was ranked #1 as most affordable city to live. While low home prices, taxes and cost of living are great reasons to move here, Huntsville also host a variety of high tech jobs with many technological companies making the average pay scale much higher than the rest of Alabama and surpassing much of the Southeastern region of the US.
With affordability comes greater freedom, which in essence makes life a little easier. With this last reason, it completes my top 10 reasons to move to Huntsville. If you have any comments or questions, please send me an email on my contact page.